Financial performance
"With strong operating results and excellent free cash flow of €1.3 billion, Siemens' second quarter underlines our execution capabilities and strength, even in the face of significant headwinds." These are the words of Ralf P. Tomas, CFO of Siemens AG. In the chart you can see the results Ralf was talking about. We can see a raise of Orders and Revenue. However, Net income dropped nearly on a half, but in which other company hadn't. According to Begin Capital Markets (BCM) Siemens AG is the third biggest technological player in Europe, remaining on the same place as last year with valuation of nearly 91 billion EUR.
Recent war events led Siemens to exit Russian market which may be a good move in order to show on which side Siemens stands on, but it may also cause a loss of some Russian shareholders.
Technicals — SIEGY
From the technical point of view, price is oscillating in overall negative trend. Nevertheless, there seems to be a space for capital gains in the long-term as price per share dropped over 43 % since the beginning of this year. * [1] As far as short-term is concerned, technicals on TradingView advises to sell.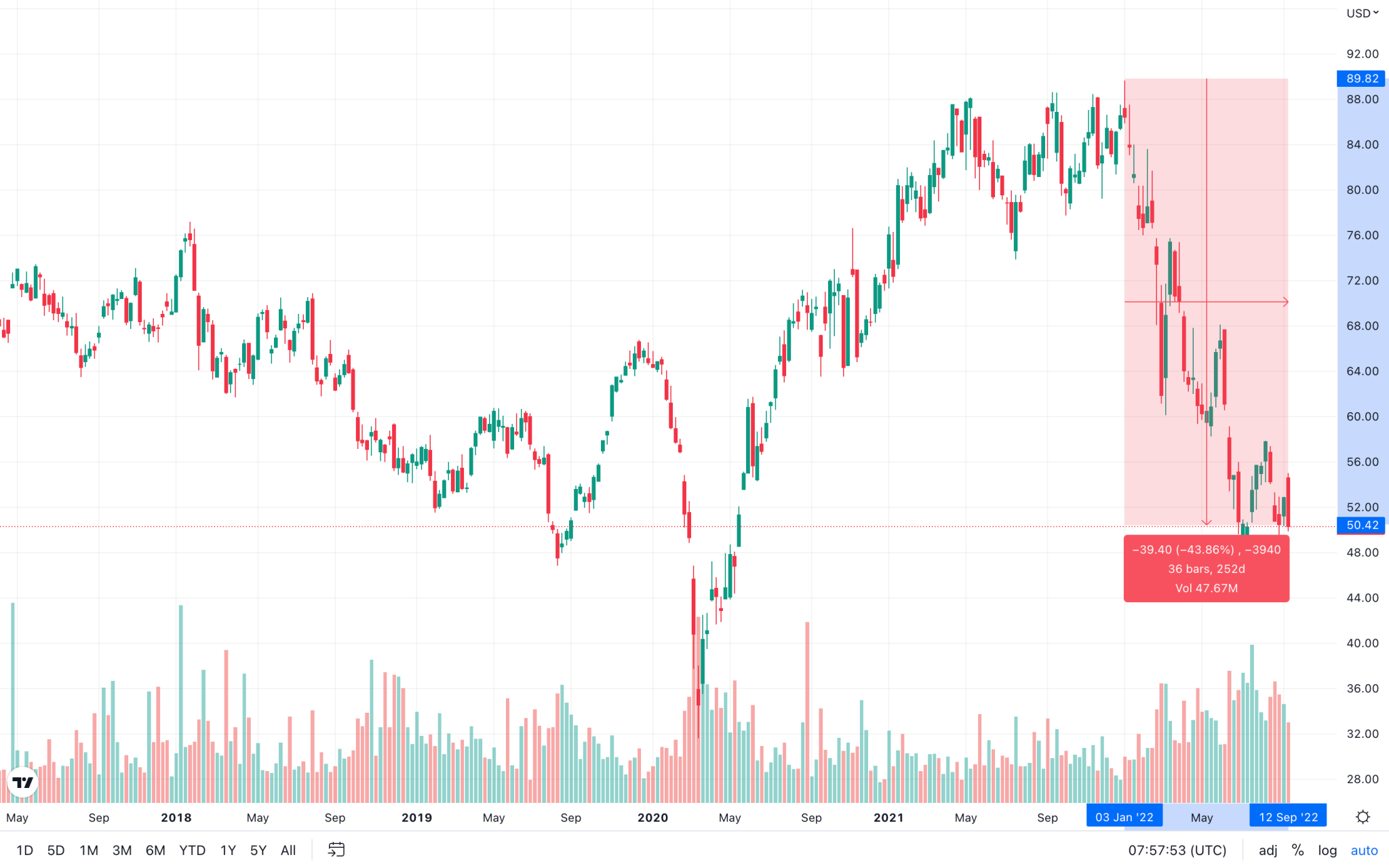 As controversial as it may look now, it is still worth bearing in mind, that Siemens is multinational company, having customers with a multi-million worth all over the globe and manufacturing technological products on the top-tier world companies scale.
The background
History of Siemens touches the first half of 19. century and the company did nothing but thrived since then. Now its products are almost omnipresent and if you would be observant enough, its products are like the guy wearing short-sleeve t-shirt in freezing weather, you can't miss it.
The company itself has four divisions to stand on — Industry, Mobility, Healthcare and Infrastructure. Just for your imagination, the Siemens's product range is so wide that if you ever had to visit MRI or needed an X-Ray, for some reason, the machine was probably made by Siemens. And ff you ever used some of metropolis's rail transportation, there is a pretty good chance it was made by Siemens as well.
Tomáš Kolomazník, financial analyst of BCM – Begin Capital Markets CY Ltd.
* Past performance is no guarantee of future results.
[1] Forward-looking statements are based on assumptions and current expectations, which may be inaccurate, or based on the current economic environment which is subject to change. Such statements are not guaranteeing of future performance. They involve risks and other uncertainties which are difficult to predict. Results could differ materially from those expressed or implied in any forward-looking statements.